The simplest way, is to click on any "collection" across the top of the homepage. A collection is a grouping of similar items - either by product category, new arrivals (just in), sale items, etc.

Once you click on a collection, you will see another level of detail, allowing you to drill down to narrow your search results. In the example below, I selected the "Just In" collection.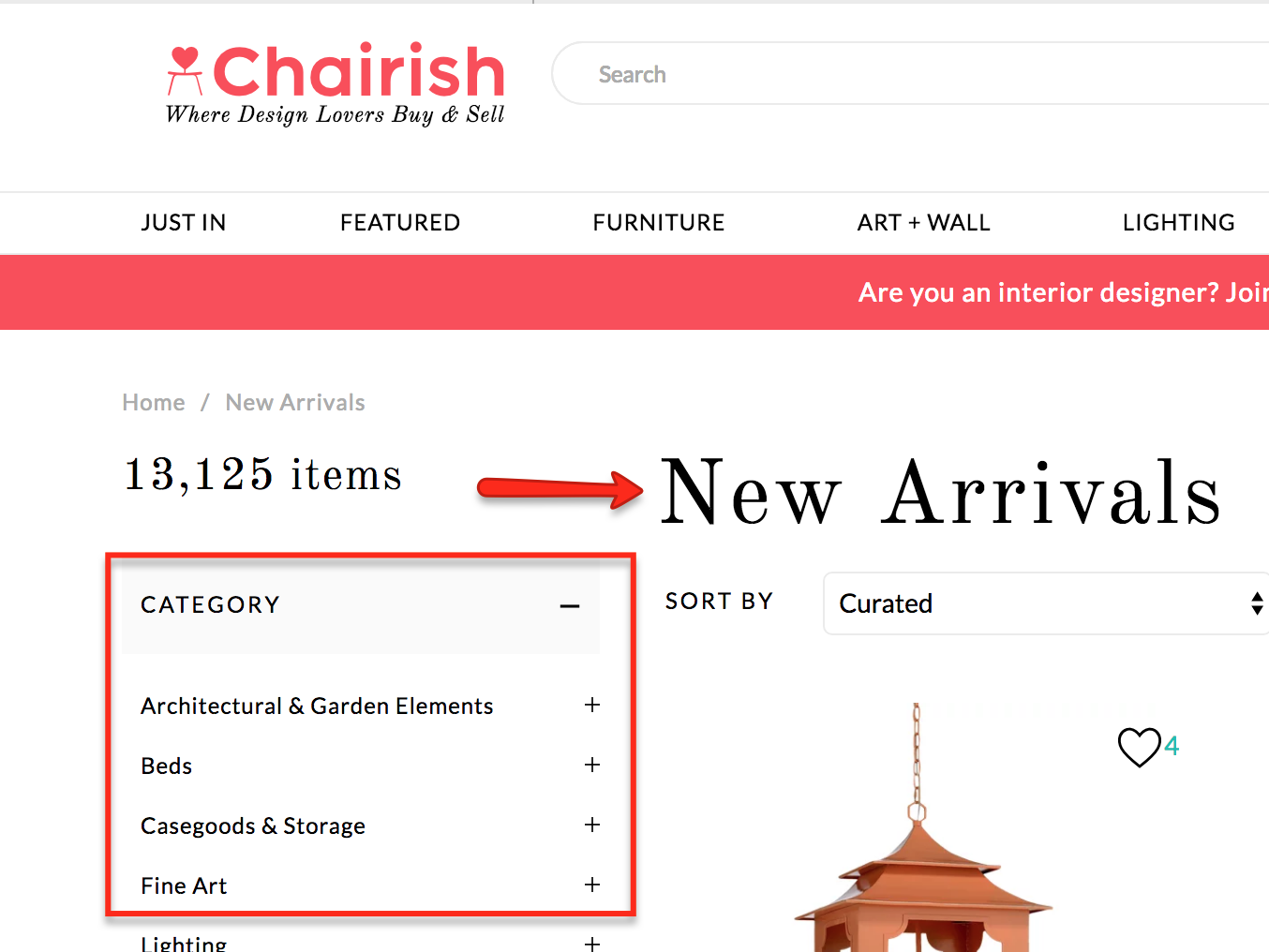 To refine your results even further, you can add filters (on the left side of the results page) based on price, location, style, color, and other product attributes.
Alternatively, you can perform a search from the search bar at the top of the page. It is important to note than when using the search feature, you may pull in results that are broader than what you are looking for.
If you still haven't found exactly what you are looking for, you can always "Follow" your search by clicking the "Follow This Search" button to the left of your search. We will alert you via email, whenever new items that fit your search criteria are listed for sale on Chairish!