When electing to use Chairish Managed Shipping, and your item "Fits in a Box" for parcel shipping, Chairish will provide you with a shipping label (or labels).
Shipping labels are:
Typically created within a few minutes of the order creation
Emailed to the email address associated with your Chairish account
And can be found on your Seller Dashboard
If your labels are not available in the expected timeframe, contact our Customer Support team at support@chairish.com to troubleshoot and create labels.
The Chairish system calculates the appropriate number of labels required, based on the item type and number of pieces. While our estimates are good, sometimes, too many labels are issued. When you find yourself with too many labels, you can cancel the additional labels, right from your dashboard!
Locate the order on your Dashboard under My Sales History
Click on the Manage Shiping Labels button to print labels, or link to remove labels
Select labels to remove (you must keep at least one label or contact support to combine orders), confirm your understanding, and Submit!
Manage Shipping Labels

Print Labels or link to Remove Unused Labels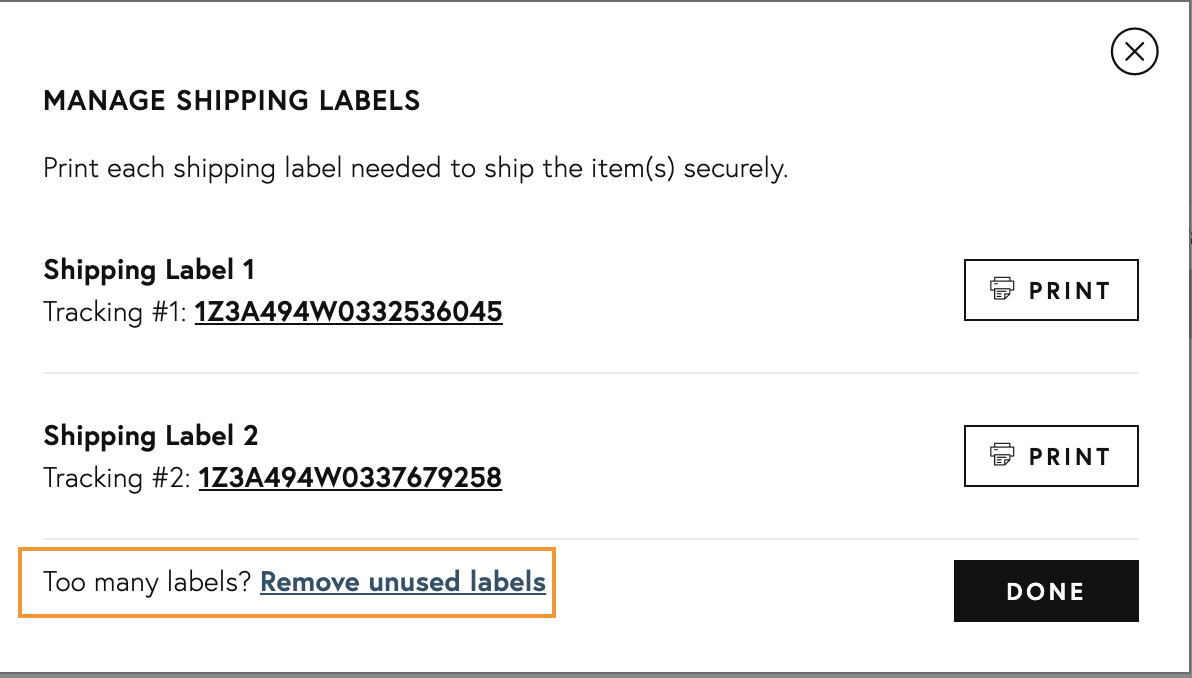 Remove Unused Labels
If you need additional help, contact our Customer Support team at support@chairish.com.