Chairish processes payments for completed transactions, electronically, via PayPal. As a Chairish Seller, you pay no additional fees - Chairish pays PayPal a small transaction fee for each payment, which we absorb. If you are familiar with PayPal transfer limits - don't worry! Transfer limits on Chairish payments are higher than you may be accustomed to and this should never be an issue.
If you don't already have a PayPal account, setting one up is simple: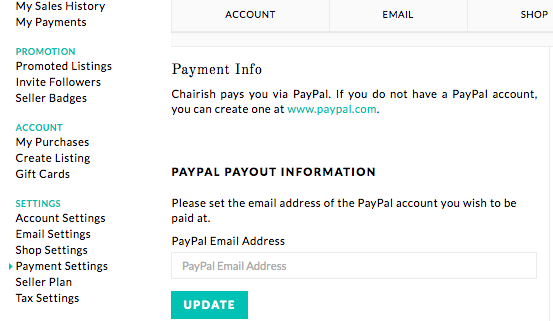 We'll send you a verification email to the email account associated with your PayPal account.
Once you verify your PayPal account you are all set!