On Chairish, buyers can choose between purchasing an item outright (the "Add to Cart" purchase option) or bargaining with the seller by making a "Verified Offer" (the "Make An Offer" option). All offers are "Verified Offers", meaning the total offer amount is collected from the buyer at the time the offer is made. The process is the same whether you are making an offer on 1 item or making an offer on a product where more than one is available. All offers on Chairish listings must be at least 50% of the listing price of a single item.
To protect both buyers and sellers, Chairish collects payments from buyers at the time of offer or sale, and holds the proceeds until after confirmation that the item has been picked up or delivered safely to its new home.
For sellers, one of two things will happen when an offer is made:
If you've set a "reserve price", and the offer is equal to or greater than the reserve price, the offer will automatically be accepted and the sale is complete.
If the offer is below the reserve price you will receive an email with 3 easy choices:
Accept - Offer is accepted and the deal is done
Counter - You will be asked to provide the amount that you are willing to accept
Decline - Offer is declined and the buyer is immediately refunded
If you have not set a reserve price, when you counter an offer, the amount of that counter will be recorded as your reserve price for that buyer on that item. This means that any amount the buyer offers above that amount will automatically be accepted, since you've indicated that it's an amount you'll accept. This will not impact your listed price, nor will it impact offers submitted by other buyers.
You can easily manage your offers in multiple ways:
And, once logged in to your account, from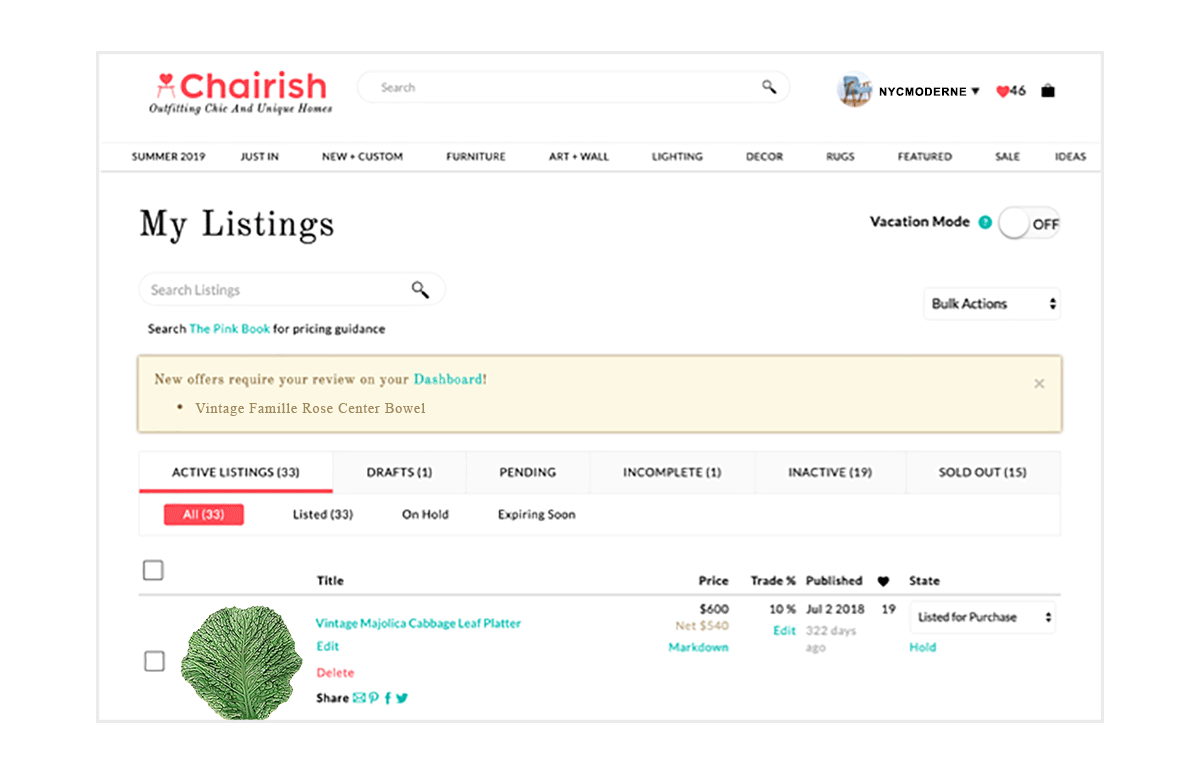 If you previously declined an offer and would like to see if the buyer is still interested, you can do so for up to 30 days after the offer was declined. On your "Offers" page, locate the offer you'd like to reengage and click "I'm willing to accept this offer for $x". We'll notify your buyer via email and their To-Do List.