Your Chairish shop is visible to all Chairish shoppers and can be customized. 
To update your shop settings, including profile and cover images, please visit Shop Settings from your Account Settings page.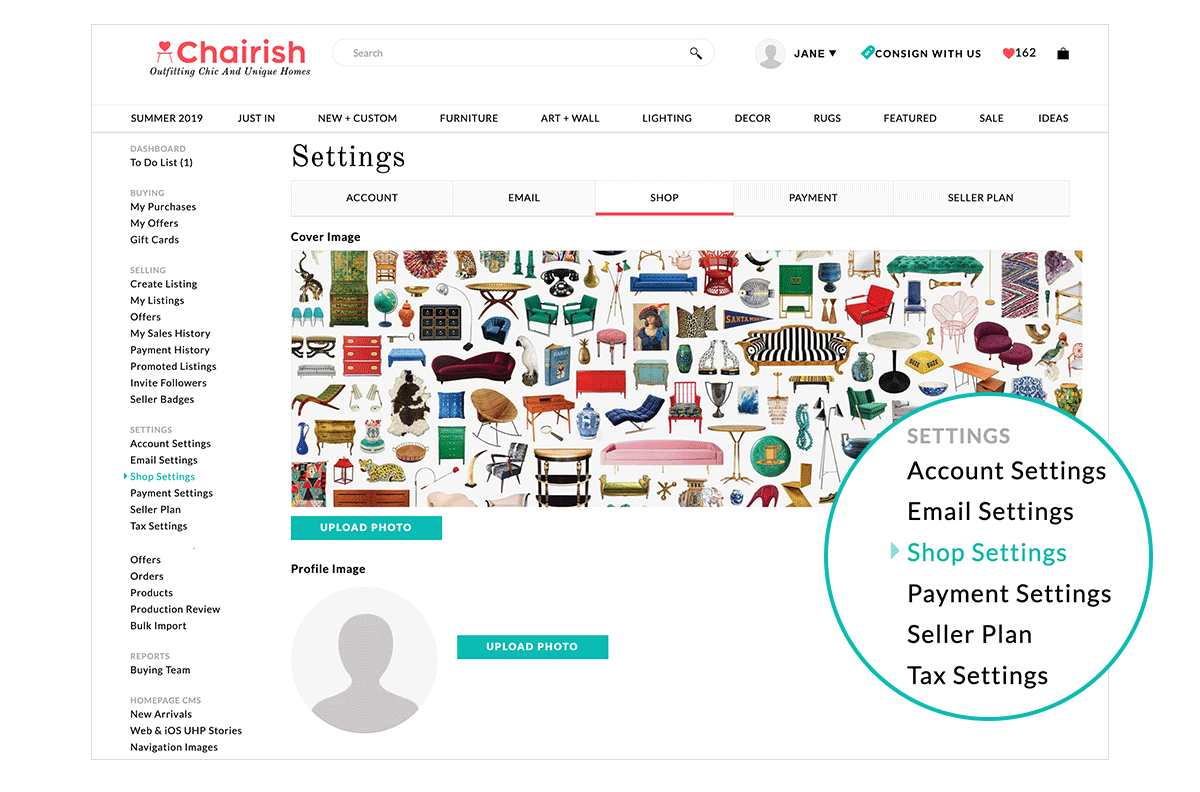 If you are a member of our Elite Program on the "Curate Your Shop" page, you can arrange the first page (48 items) in your shop.  To add a listing to the lineup, drag and drop it from the left column into your shop. Click the "Top" and "Bottom" buttons to move listings around within your shop.
Once you have your assortment perfected, just click "Save" to make sure your changes stick.